---
Privacy Policy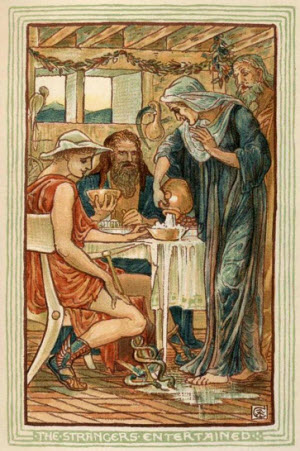 This is the privacy policy of waltercrane.com as well as all associated forms of this domain such as waltercrane.com and any subdomains.



At waltercrane.com, we recognize that privacy of your personal information is important. This page provides information on the types of personal information we receive and collect when you use visit waltercrane.com, and how we safeguard your information.
INFORMATION WE COLLECT
When you visit our site, our server records certain information about you including: the date and time you visited our site, which pages you viewed or downloaded, the IP address of your computer, the operating system of your computer, and how you came to our site. This information collected is necessary to the proper maintenance and operation of our site and server.
We use IP addresses to analyze and administer the site, track user's movements on the site, and gather broad demographic information for statistical analysis. We may also use cookies, web beacons and other devices.
Cookies
We use cookies to collect and store data, and we use Google Analytics to understand and track among other things, who visits our site, your location, your language preference, your demographics, which pages are viewsd by you, and the duration of your visit. You can learn more about this by viewing the article "How Google uses data when you use our partners' sites or apps"
EMAIL COMMUNICATIONS
Email communications are not encrypted, may be subject to lawful and unlawful interception. If you email us, or provide us with your email, you consent to the transmission of data, including confidential information, and assume all risks in the event that an email is compromised or misdirected.
Further, you consent to us retaining copies of all email communications between us, including the maintenance of an email contact list. In addition, because our email communications are handled by servers operated by our web host, Netfirms.ca, you consent that copies of all email communications may be retained on their servers.
COOKIES
We do use cookies to store information, such as your personal preferences when you visit our site. This could include only showing you a popup once in your visit, or the ability to login to some of our features, such as forums.
We also use third party advertisements on waltercrane.com to support our site. Some of these advertisers may use technology such as cookies and web beacons when they advertise on our site, which will also send these advertisers (such as Google through the Google AdSense program) information including your IP address, your ISP , the browser you used to visit our site, and in some cases, whether you have Flash installed. This is generally used for geotargeting purposes (showing ads for shopping in Fargo to Fargo, for example) or showing certain ads based on specific sites visited (such as showing advertisements related to children's book art sites to someone who frequents sites about book illustrations.
You can chose to disable or selectively turn off our cookies or third-party cookies in your browser settings, or by managing preferences in anti virus software programs. However, this can affect how you are able to interact with our site as well as other websites. This could include the inability to login to services or programs, such as logging into forums or accounts.
We use third-party advertising companies to serve ads when you visit our website. These companies may use information (not including your name, address, email address, or telephone number) about your visits to this and other websites in order to provide advertisements about goods and services of interest to you.
Our site displays ads by Google through the Adsense publishing programs. Google, as a third party vendor, uses cookies and DART cookies to serve ads on this site.
Google's use of the DART cookie enables it to serve ads to your users based on their visit to this site and other sites on the Internet.
Users may opt out of the use of the DART cookie by visiting the Google ad and content network privacy policy.
We also display advertisements from other third parties. These entities may collect information about you and or make use of cookies or other tracking technology. For further information please refer to the privacy policy of the third party advertisers including:
This is the Privacy Policy for waltercrane.com
---