---
Edmund Evans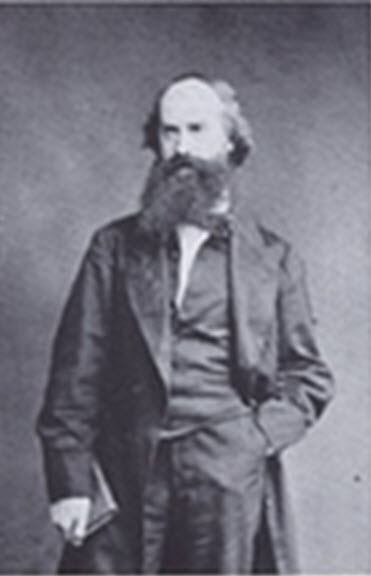 Edmund Evans (23 February 1826 – 21 August 1905) was a British engraver and printer, renowned for his pioneering use of full color printing, which he helped develop and popularize. He was extremely popular during the mid 1800s and collaborated with noted illustrators such as Walter Crane.
His collaborations with Crane as well as other children;s book illustrators such as Randolph Caldecott, Kate Greenaway and Richard Doyle resulted in what are now considered classics in the field of juvenile literature.
Evans career resembles something from a Dickens childhood. At age 13 he left school and was apprenticed to a printing house as a "reading boy", essentially a proof reader, but his stutter led to the boy being demoted to running errands. Evans worked from seven in the morning to ten at night.
Despite the crushing hours and work, young Evans became fascinated with the printing processes at the firm where he worked. He was particularly drawn to the methods involving the reproduction of illustrations, and began to teach himself drawing. His budding talent was noticed by the owner of the printing firm who arranged for Evans to be apprenticed to a renowned engraver with the very Dickensian name of Ebenezer Landells. In fact some of Evans' duties as an apprentice involved running proofs of illustrations to Charles Dickens.
After his apprenticeship ended, Evans decided to go into business on his own and developed his art and technique. He became particularly adept at using wood engravings to reproduce full colour illustrations, which allowed books to become more elaborate and ornate. He was particularly in demand as an illustrator of children's books. His work as a printer for the works of Walter Crane and other noted children's authors are considered revolutionary.
Evans employed Walter Crane to illustrate cheap mass produced books called "yellow backs" because of their yellow book covers, which were typically sold to travelers and commuters at railway stations. Their collaboration proved very fruitful and the books sold well. Crane and Evans produced an average of two or three of these 1865 and 1876, all of which sold well. In addition, between 1865 and 1886, the team of Evans and Crane produced over 50 toy books. Toy books were very short -- usually only 6 pages -- illustrated children's books which were usually sold for the small sum of six pence. Despite their low price, the books sold very well and were a commercial success, helping to establish Crane as one of the preeminent illustrator of the Victorian era.
In addition to being instumental in developing the career of Walter Crane, Evans was also the first publisher to recognize the worth of Crane's competitor, Kate Greenaway, as a children's illustrator.
---