---
Walter Crane
>
Illustrations
>
Victorian Coloring Book
A Victorian Coloring Book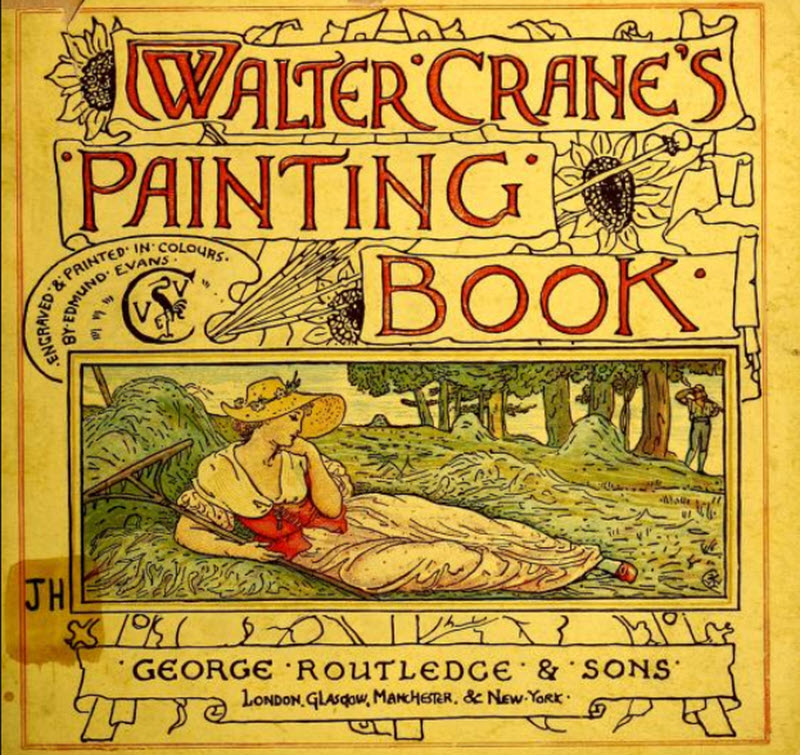 This is the front cover of Walter Crane's Painting Book. It features a lithe maiden in a pastoral setting, looking fresher than any farm hand gathering hay by hand ever did in reality. A blurb on the left of the cover announces that the book was engraved and printed by Edmund Evans, with whom Crane often collaborated during the course of his richly productive career.
These beautiful illustrations below are taken from a children's coloring book by Walter Crane, published in 1889 by the London publisher, G. Routledge and Sons. The official title is Walter Crane's Painting Book, but this is really a prime example of a Victorian children's coloring book. Unlike modern coloring books, this one features two versions of each drawing: one in full color and a one with an outline only, which was meant to be colored or painted by the child.
This Victorian era coloring book stands out for the beauty and remarkable detail of its illustrations. These are not simple line diagrams, but miniature works of art. It is far more complex and of higher quality than most modern coloring books, especially ones meant for children.
Here we have only reproduced the color versions of the illustrations, except for one example below, where we show the side by side versions in color and in blank line drawing, in order to give an idea of how the book was presented.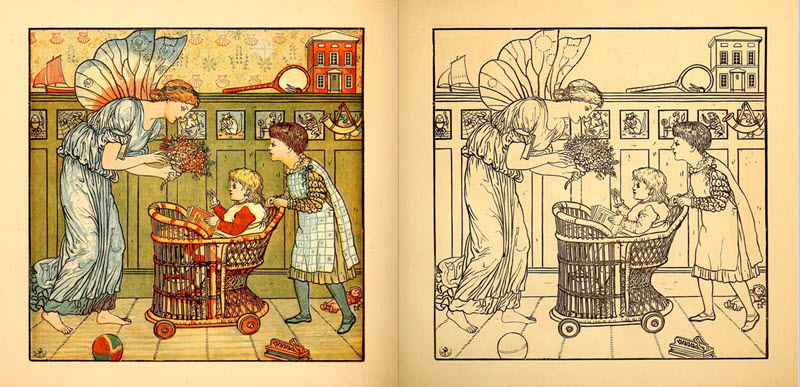 The same image was presented in two versions: a colored version on the left and an uncolored version on the right hand page. Here a beautiful fairy is presenting a bouquet of flowers to a little child in a wicker pram. Note the beautiful detail of the items in the background, which make the Victorian era come alive for us.
Most of the illustrations are of mythological or folkloric subjects, drawing from British fairy tales as well as classical myth. In some cases, it is not clear what the drawing is alluding to, but each is gorgeous nevertheless. Although the lives of Victorian children, especially in the lower classes, were often harsh and difficult, there were also shining beacons of beauty such his wonderful coloring book by Walter Crane to brighten their childhood.
Illustrations from the Victorian Coloring Book
Below are the colored versions of the illustrations drawn from this amazing book by Walter Crane. They are presented in the same order that they appear in the book.
---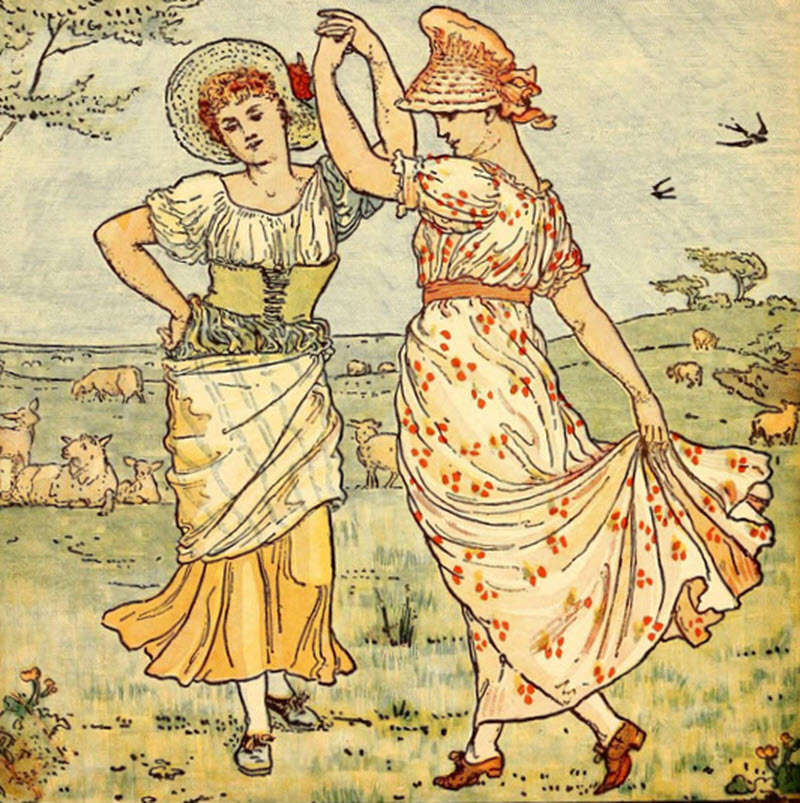 In this illustration, two country maidens in long flowing dresses dance in a field while their sheep look on. A completely unrealistic depiction of what it was like to work on a farm, but it was the type of sweet fiction that sold books.
---
>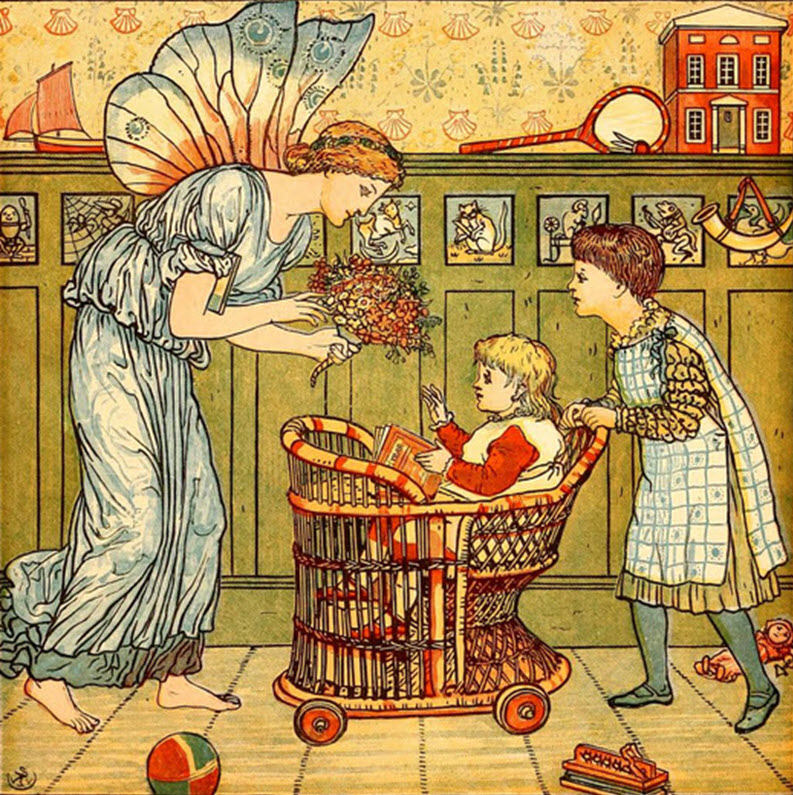 In this illustration, a little boy is being pushed by his sister in a stroller made out of wicker. A beautiful fairy is bringing him flowers, and neither child seems too astonished. The image is rich in detail that may not be apparent at first glance. Look closely and see the toys scattered around the room, including a beautiful doll house.
---
More Illustrations from the Victorian Coloring Book
---